Welcome to our new look for AFS Greater Los Angeles!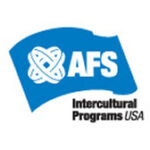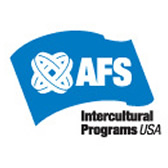 We are part of AFS-USA (afsusa.org)…an international, non-profit organization, which focuses on international study abroad programs. Each year, AFS provides thousands of American high school students the opportunity to live and study in a foreign land. Just as important, each year thousands of American families share their home by hosting a high school age student from another country around the world for a school year or semester. But a number of programs now exist for post-high school folks. With tens of thousands of volunteers worldwide, AFS is the leading international exchange program in the world! (AFS Fact Sheet)
At AFS…here in the U.S. and around the world…we strongly believe in building bridges between people and other cultures, NOT in building walls between people and their culture or by instilling hatred towards others. We were not born to hate. We are taught to hate. The only way to get to know and understand our fellow human beings is to be willing to accept the differences of others and to be willing to communicate with them in a reasonable and non-combative way. 
Questions about AFS Greater Los Angeles area? Contact Us
Host With AFS Greater Los Angeles
Interested in hosting an international high school student? Or, perhaps you know someone who is? Become a Global Family with AFS Greater Los Angeles. Open your home to the world and make a global connection: Host an AFS Exchange Student!
Each year, more than 2,300 exchange students from 50+ countries can come to the US on AFS programs to study in high schools and live with host families. By hosting an AFS Exchange Student in your home, you will start seeing the world differently.
We are currently recruiting host families for the 2019-20 school year. Below is a list of a few students that that will be coming to our area. Clicking on their name will provide you with a description of the student including their "Letter to the Host Family".
Academic and athletic, Jon has a wide range of interests. Jon and his dad share a passion for chess and stay close by playing together. Mature and family oriented, he is happy to help his mom with cooking and picks his younger sister up from school daily. His favorite subjects are math and physics and he participates in both Olympiads annually at school. He aspires to become a professor and inventor to advance the math and science fields. In his spare time, he enjoys playing table tennis and volleyball with friends but wants to try football and baseball in the U.S.! Arrival to HF community 8/16.
Synopsis: Scholarship, Muslim, Family oriented, Outdoorsy, Sporty, Studious / Academic, Good with kids, Mature, Oldest Child, Has Siblings, Energetic, Volleyball, After school clubs, Games/Cards, Volunteering, Science, Math, Hiking, Reading, Cooking, Travel
Meet Federico, a sociable, polite, respectful, and sunny young man from Italy! Federico loves to cook and eat lots of different food from around the world. His dream is to open a fast food chain inspired by Five Guys with his best friend Filippo. He's been playing tennis for eight years and also enjoys fishing and playing golf. In school. he loves Italian history, philosophy, world history, English, and science. Federico is eager to practice his English skills in the U.S. He's looking forward to learning American customs and traditions. He can't wait to begin his exchange year in the U.S.!
Synopsis:  Scholarship, Open to double student placement, Cheerful, Cooking, Tennis, Golf, Soccer
Cheerful and studious Velid comes from a small mountain town where everyone knows everyone, and loves going hiking in the woods and swimming in nearby lakes and rivers with his family. In his free time, Velid exercises his brain by reading and playing games like chess, and also keeps fit and active playing soccer, swimming, skiing, and working out. Velid aspires to work in tech one day, or to become an English professor and inspire young minds! He can't wait to enjoy new experiences, to make new lifelong friendships, and to grow as a person in the U.S.! Arrival to HF community: Aug 16.
Synopsis:  Scholarship, Boarding school, Muslim, Attends weekly religious services, Reading, After school clubs, Clubs, Studious / Academic, Speaks German, Speaks Arabic, IT, Computer technology, Games/Cards, Exercising, Family oriented, Youngest Child, Mature, Leadership, Skiing, Swimming, Soccer, Movies, Hiking, Writing/Journalism, Animal lover, Outdoorsy, Cheerful
Open-minded, helpful, funny, spontaneous, creative Maria from Portugal has a passion for school as it gives her the opportunity to grow as a human being, improve her capacities, enlarge her vision of the world and prepare for the future. She loves math and hopes to pursue it in the future. Her perfect day would include: a healthy breakfast, a bike ride with friends, a sunset, a family dinner and a great movie on television. She also enjoys spending weekends with friends at new places, listening to music, reading English authors, and taking pictures. She can't wait for this adventure to begin!
Synopsis: Non-Religious, Speaks Portuguese, Funny, Cheerful, Has Siblings, Bicycling, Photography, Movies, Math, Open to double student placement, Open to same-sex host parents, Open to single parent placement.
Introducing Joynob, a well-rounded young woman from Bangladesh who can't wait to become an attorney and make the world a better place! Active and engaged in current affairs, she is a class representative, a dedicated member of her school's model United Nations team, and part of a youth group focusing on social issues. When she wants to relax, Joynob's creative side takes over, whether it's playing piano or guitar, or cooking or baking something new and special in the kitchen. Joynob is eager to meet and spend quality time with her American host family! Arrival to HF community: TBD.
Synopsis:  Scholarship, Muslim, Leadership, Guitar, Piano, Animal lover, Cooking, After school clubs, Clubs, Politics/Social issues, Volunteering, Has Siblings, Youngest Child, Cheerful, Outgoing, Studious / Academic, Travel, Family oriented, Movies
Thea is a funny, helpful, and responsible young woman from the French-speaking part of Switzerland. She has a small family, but they are really close and enjoy eating dinner and talk together. Thea says that she is especially close to her grandmother. With her family, they enjoy doing sports together, like running and riding bikes. Thea likes skiing, swimming, and tennis, basically, anything to get her outside to clear her mind and get moving. She really enjoys math and science in school. After college, she would like to become a doctor in military medicine and then later become a surgeon.
Synopsis: Christian, Has Siblings, Oldest Child, Speaks French, Running, Bicycling, Skiing, Reading, Science, Open to double student placement, Tennis, Swimming, Outdoorsy, Family oriented
You can see all available students in your area by visiting afsusa.org/host-family and entering your zip code.
We can also search for available students based on you and your family's interests. Single adults are also welcome to host. Contact us at [email protected] for more information.
NOTE: AFS does not provide any monetary compensation to the host family nor to the school which the student attends.
Hunter C's Amazing 2018-2019 Belgium Adventure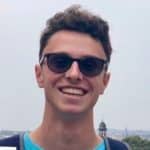 Read about Hunter C.'s experience as an AFS student from the AFS Greater Los Angeles area to Belgium for the school year 2018-2019. His blog describes his amazing adventure!  
You can read Hunter's blogs HERE.
FIGHTING POVERTY, ONE STUDENT AT A TIME
Dear Los Angeles Scholarship Friends and Supporters:
It is my pleasure to write you, updating you on our scholarship program and asking for your continued support in the upcoming year, our tenth. In the Summer of 2017, with your help, we had raised $500,000 and were able to send 100 students in poverty on life-changing experiences abroad. We do this—you, I, volunteers, schools and families–because we know it changes lives. Students who go abroad are more positively evaluated as college applicants, especially those who attend year programs. Studies show they are able to think outside the box and are able to handle unfamiliar environments –such as a college campus—with confidence.
Ask Leslie who went to Egypt on a summer experience. She said "I'm so glad I got to go, I made so many new friends and my host family and I got really close and they really want me to go back. AFS did such an amazing job with showing us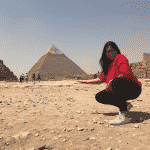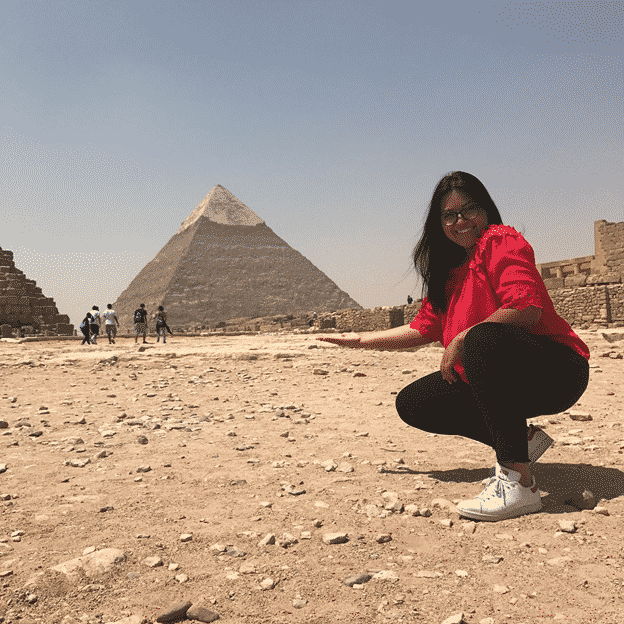 Egypt's coexistence and also showing us the culture in Egypt from an Egyptian's perspective. We used our Arabic skills to talk to the local Egyptians and ask them for directions."
In this past year, we sent 13 students on a year, semester or summer programs. They went to Japan, China, France, Italy and Egypt. Students went from Washington Preparatory High School in South Los Angeles, Marshall High School in Central Los Angeles, and Cortines High School in DTLA. All were students of color.
Can you help us send more students this year? Please click the link below this article to donate or mail a check made payable to AFS GLA to the address indicated at the end of this article.
Thank you for all you do! Have a wonderful holiday season!
Warmly,



Scholarships and Fundraising Coordinator
AFS Greater Los Angeles
(213) 703-8767
3871 Franklin Ave.
Los Angeles, CA 90027
GLA's Own Hashir from Pakistan ('16-'17) Changing the World
Watch this inspiring video made of AFS Greater Los Angeles hosted student Haishr from Pakistan ('16-'17) during his presentation as he reflects on his time in the U.S. while on his YES scholarship, sharing his experience with the prejudice that Muslims face and how he dealt with it. He shares the positive outcomes of his actions to convey to his audience an important lesson: In order to change the world, you must first change yourself. We are so proud of him!
See the World from a New Perspective. Be an AFS Exchange Student!
Study abroad for a year, semester, summer or two weeks as part of the AFS Greater Los Angeles area. Where would you like to go? Go here to explore the opportunities.
Explore the World with AFS
The YES Abroad Experience
Make The World A Better Place! Host An AFS Exchange Student!​
Host a high school exchange student with AFS Greater Los Angeles for a full school year or just a semester. Go here then enter your zip code (down the page) to see available students! "Seeds for Peace!"
Open Your Home to an AFS Exchange Student!​
Ella from Indonesia ('10-'11)'s Wonderful Year in L.A.​